Unleashing Saffron's Splendor: 
Fresh and Flavorful Kebabs On Wheels
Embark on a culinary journey like no other as our food truck brings the enchanting flavors of saffron-infused kebabs directly to you. Prepare to be dazzled by the tantalizing aromas, the vibrant colors, and the irresistible taste of our mobile Middle Eastern kebab haven.
Heritage and Tradition Woven into Every Dish
Our story begins with a deep appreciation for the flavors and traditions passed down through generations. At Reyhan's Grill, we believe in using the finest ingredients to create masterpieces that excite the palate. We take pride in the quality of our ingredients, hand-selecting each item to guarantee the freshest and most vibrant produce, succulent meats, and aromatic spices. The magic of saffron weaves its way through our menu, elevating every dish with its unique fragrance and golden hue. With each bite, you'll taste the harmony of flavors, a symphony that dances on your taste buds and leaves an indelible mark.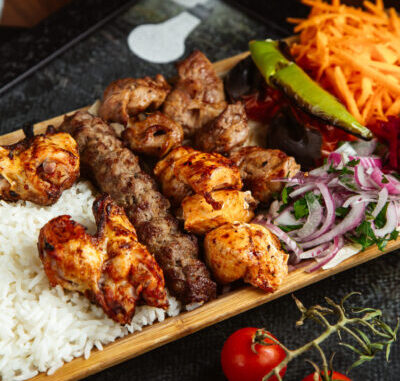 Plates
Indulge in our 'Plates' option where a symphony of flavors are artfully prepared to delight your taste buds.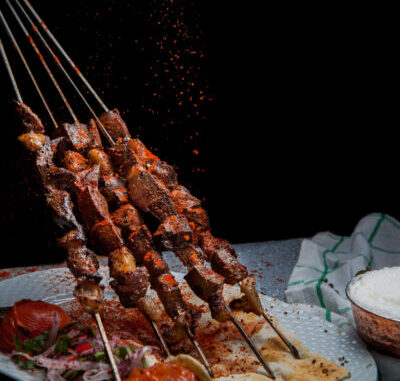 Skewers
Experience the culinary artistry of our Skewers, where succulent meats and seasonings blend for a mouthwatering delight.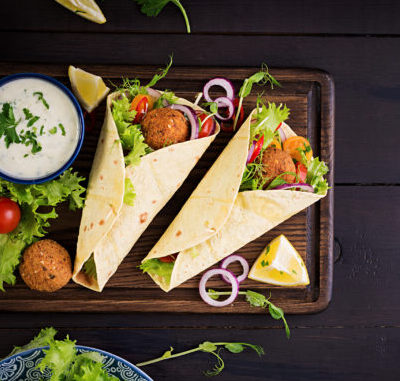 Wraps
Savor the essence of our Wraps, where every bite is a fusion of vibrant ingredients and robust flavors, a journey of taste in every hand-held delight.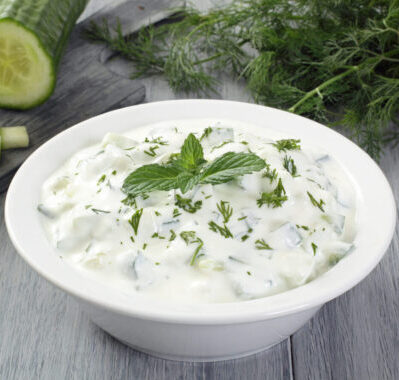 Sides
Complement your meal with our delectable sides, adding a burst of flavor and freshness to your on-the-go feast.
Experience a captivating journey of flavors; from savory Kabobs to crispy Falafel, we've got your taste buds covered. Join us on a journey of tantalizing tastes and savor the Mediterranean like never before. Indulge now and satisfy your cravings with every bite!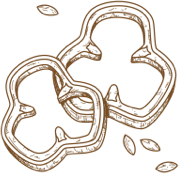 Two skewers of your choice of premium grilled ground beef or lamb expertly blended with grated onions served over warm pita bread. (white basmati rice +$1.00)
Chicken Barg (Shish Tawook)
Succulent marinated chicken tikka with your choice of breast or thigh served over warm pita bread. (white basmati rice +$1.00)
Succulent marinated chicken tikka with your choice of breast or thigh served over warm pita bread. (white basmati rice +$1.00)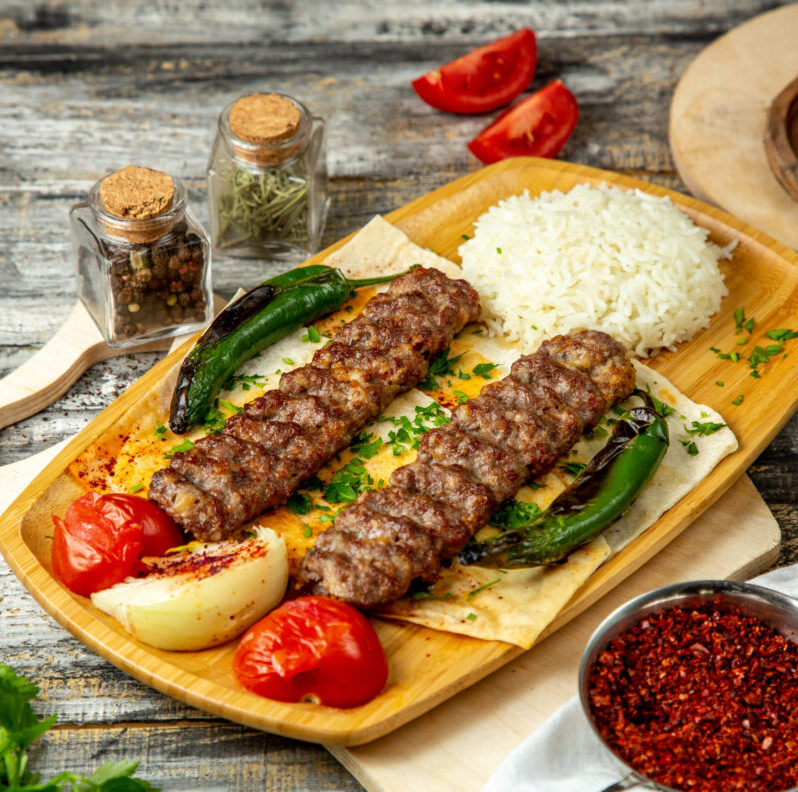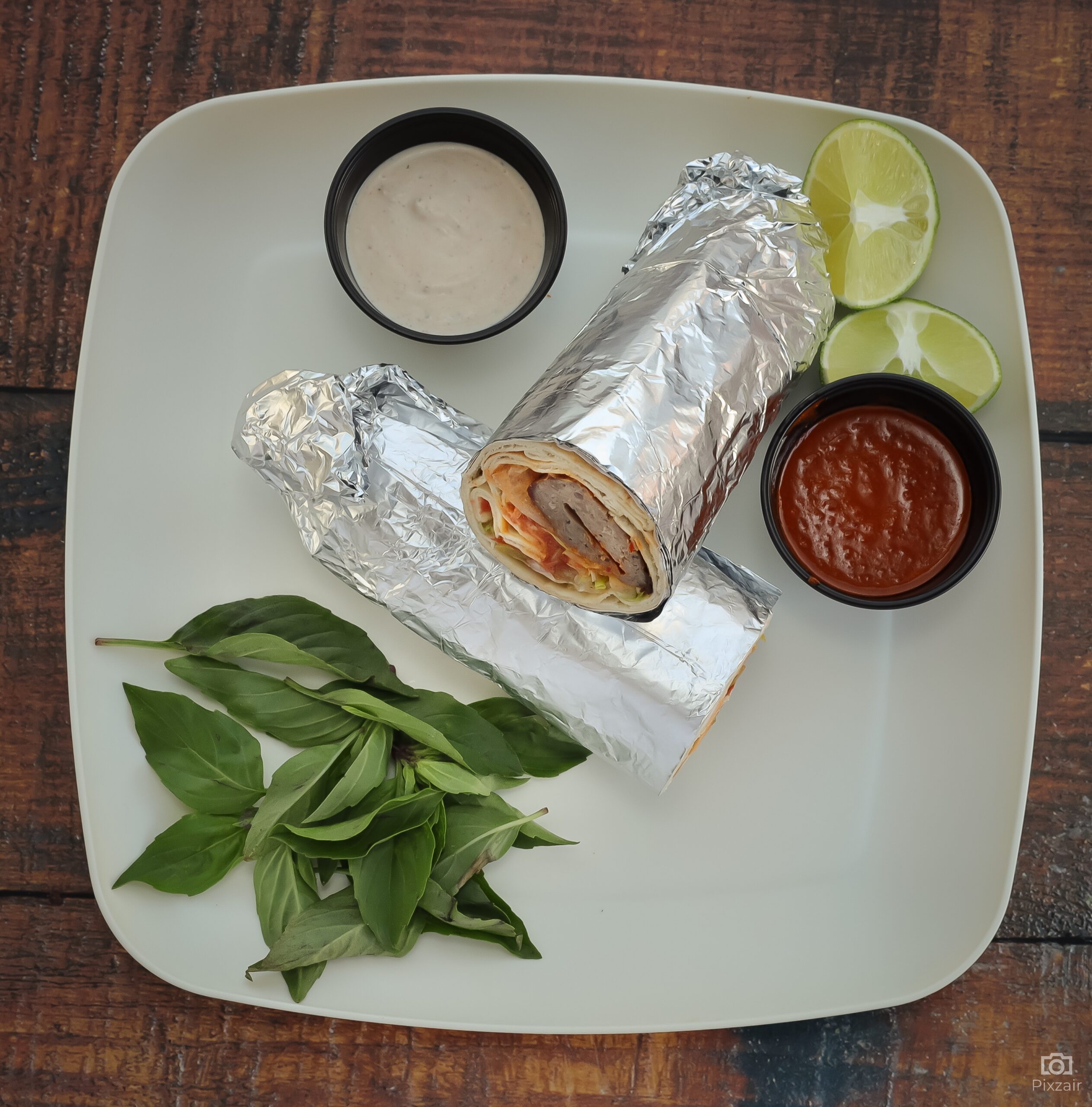 Your choice of tender chicken, beef, or lamb kebabs, expertly combined with fresh veggies and our signature sauce
A perfect harmony of crispy falafel, fresh veggies, and our signature dressing, all wrapped in a warm embrace of pita bread for a flavorful and satisfying experience
Your choice of succulent beef or aromatic lamb kubideh, skillfully wrapped with crisp veggies and our signature sauce
We value your feedback, inquiries, and the opportunity to connect with our valued guests. If you have any questions, comments, or simply want to share your dining experience with us, we would love to hear from you.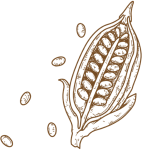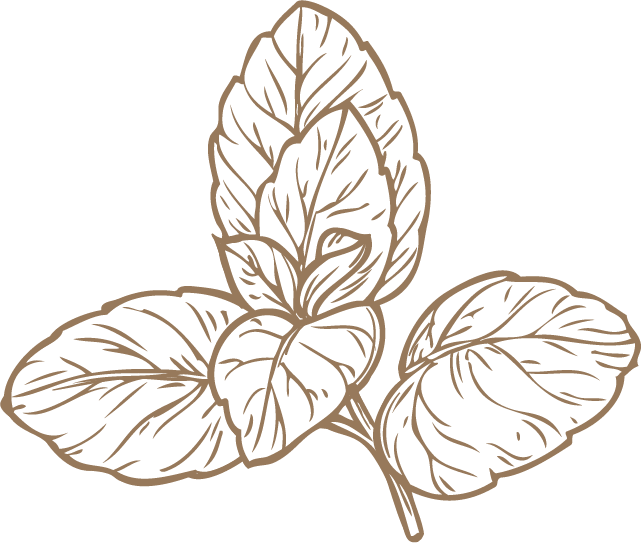 What our customers are saying!
"The kebabs and koftas from this food truck are hands down the best I've ever had! The chicken kebab was incredibly tender and full of flavor, and the kofta melted in my mouth. A must-try for all kebab lovers!"
"The falafel from this food truck is simply incredible! Crispy on the outside, soft and flavorful on the inside - it's the best falafel I've ever tasted. Paired with the creamy tahini sauce and fresh salad, it's a vegetarian delight that even meat-lovers will enjoy."
"Chenjeh Sultani from this food truck is an absolute delicious! The succulent pieces of marinated beef were grilled to perfection, and the flavors were out of this world. The dish had a perfect balance of tenderness and rich spices that left me wanting more. "
Wednesday – Monday: 12 PM – 11 PM
1431 S Mason Rd
Katy, TX 77450